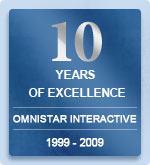 Private Label Document Management Software
| | |
| --- | --- |
| The Omnistar Drive private label document management software is a private label web file manager that allows anyone to quickly and easily store and retrieve files on a secure system that is accessible from anywhere. It comes fully featured with version histories, detailed statistics, unlimited accounts, and three separate permission levels so every online document can be stored using the same system. The document manager software is a great tool for providing your customers or employees with access to downloads and uploads through a secure system that avoids using FTP. Our software is a great deal that is a perfect asset to resell. | |
Resell File Management Software
As one of our most popular web applications, you can always be sure of finding a new way to resell file management software through us. Every business has need of a secure place to store files, and Omnistar Drive has the extra benefit of creating an easy, always-accessible, robust platform for this that no one can do without.


Upload Unlimited Files
Upload Large Files
Java Upload Tool
Works with All Browsers
Recycle-Bin

Check in / Check Out Features
Three Administrative Levels
Advanced Search Capabilities
Advanced Reporting
Secure Server Support

Easily Private Label
Easy Setup
Getting Started Wizard
Totally Customizable User Area
Totally Customizable Admin Area

Installs on PHP / MySQL
Free Installation
Totally Web-based
Password Protected Backend
Manage Thousands of Documents

Immediate Download
Upon ordering the Omnistar Drive Install version you will be able to immediately download and install the product. In addition, we offer Same Day optional FREE installs if you require our technical team to install the product. If you order our hosted version, after we confirm your order, we will set up your account the same day.


Lifetime Upgrades
Unlike other products that charge for new versions and upgrades, Omnistar Interactive offers FREE upgrades for life. Even if the product version number changes, you will still be entitled to a free upgrade. Our software team is continually adding new features and offers several new versions every year.


Works with ALL Browsers Including Macintosh
Omnistar Article has been tested with all major Browsers, including IE, Netscape, Opera, and Safari. In addition Omnistar Article has been tested on windows XP, Vista, Macintosh and Linux.


Re-Brand Omnistar Drive
Omnistar Drive can be easily re-branded so that web developers and designers can sell the product as their own.


Email Large Files with No Problems
Omnistar Drive allows you to email very large files that are 10 GB and larger with no problems because when you email the file you will not be emailing the actual file but you will be emailing a link where users can download the file, so only the link will be sent via email.


Secure Server Support
Omnistar Drive can easily be installed on a secure server. Therefore all data that is uploaded and downloaded will be sent over a secure connection to allow added security.


Drag and Drop Java Tool
Omnistar Drive includes a drag and drop Java tool that allows you to upload multiple files at once. You can select unlimited files with our Java Tool.


Intuitive Recycle-Bin
Omnistar Drive includes an advance recycle-bin that allows you to easily restore deleted files or folders. When a file is deleted, it is automatically moved to your recycle-bin and remains in the recycle-bin until you remove it. Therefore, if you accidentally delete a file, there is no need to worry with Omnistar Drive!


No Size Restriction
If you choose to get the Omnistar Drive install version there is no size restriction in terms of the file size. Normally PHP has file size restrictions that will prohibit large file size, however, with our special java upload tool if you upload large files they are broken into smaller sizes and then recompiled after uploading.


Keep Track of Multiple Revisions
Omnistar Drive let's you keep track of multiple revisions and also track revision notes for any given document. Therefore, if you ever need to access a previous version of a document, there is no problem with Omnistar Drive.


Customizable Document Fields
Omnistar Drive allows you to add customizable fields so that you can collect additional information about documents. You can add fields such as color, address, name or anything required.


Access Files Already on the Server
Omnistar Drive has an optional feature that lets administrators access files already on the server and pull them into Omnistar Drive. This is an additional resource to get large files into Omnistar Drive.


Check-in / Check Out Capabilities
Omnistar Drive includes an optional ability for your users to check out documents. Once a document is checked out all users will know that document is checked out and the document will remain locked until that document is checked-in. This function allows greater version control.


Administrative Levels
Omnistar Drive includes three levels of users which are administrators, reviewers and users. The administrators will have all rights to change anything on the system. The Reviewer will be able to review files submitted by the user. The user access level can be limited with a variety of different security levels.


Advance Search Capabilities
Omnistar Drive allows users to search any document via keyword, Author, Folder, Create and Last Modified date. The user can use any combination of these options. The user can also easily identify expired documents.


Advance Reporting
Omnistar Drive includes a set of reports that allows users to see the number of documents in review, the number of documents waiting to be checked in, the total document revisions, monthly upload totals for specific users, the documents uploaded by certain users, recent uploads and more.


Anonymous Upload
Omnistar Drive includes a special upload area that you can make available to non-users. Through this special upload area your clients who are not users will be able to upload documents. Administrators will be able to add customized fields and totally modify the user interface to this anonymous area. In addition, there are many other controls you can set for this anonymous upload area.


Customizable Interface
The interface can be customized using our template system or you can upload your own HTML header and footer. Using the option to customize with your own HTML header and footer gives you the best option to incorporate your layout into Omnistar Drive.



Backup and Restore
Omnistar Drive allows you to easily backup and restore your database though our back-end interface.



Still not convinced
Click here to see why thousands of webmasters choose Omnistar Drive over the competition.
100% 30 Day Money Back Guarantee


Omnistar is so convinced that you'll love our product that we offer a 30 Day money back guarantee. If within the first 30 days after purchasing our product you decide for whatever reason it is not the right product for your business simply let us know and you will receive a full refund.

The Omnistar Guarantee.